About RHM Construction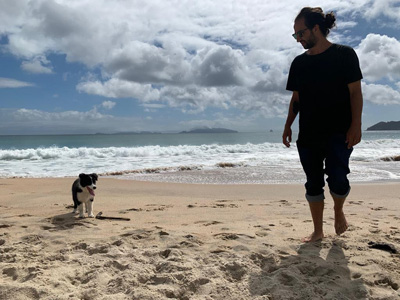 RHM Construction is run by Rob Morrison
Rob has over ten years' experience in the construction industry. He started out doing his apprenticeship in Wellington. He worked for a mid-sized construction company who did mainly renovations on high-end homes and villas.
During that time he gained a huge amount of experience due to working on so many old and historic houses. Meanwhile, he finished his apprenticeship in just 3.5 years. Following that he stayed with the same company for another year working as one of their lead builders.
After that, Rob went out on his own which is when the name RHM Construction was born. Subsequently, he took on many projects including full renovations and extensions in Wellington.
Later, Rob moved to Australia where he spent time working in Melbourne and Brisbane. He then took a short break from the construction industry to teach Scuba Diving in Thailand.
When he arrived home to New Zealand, Rob took up the role as Auckland Manager of Kiwi Can Do, a trades training company. Finally, Rob decided it was time to pick up the tools again, which is when he grew RHM Construction to what it is today.
Although he provides many building services, Rob's favourite kind of job is renovations. He loves to see the before and afters, finding innovative ways to make use of dead space and modernising dated styles.
In his spare time, Rob keeps himself active by surfing at some of Auckland's West Coast beaches and taking his Border Collie, Bella, out for walks.
Member of the New Zealand Certified Builders Association
Not just anyone can become a member of the New Zealand Certified Builders Association. For example, NZCB are the only builder association in New Zealand who require members to hold a recognised trade qualification equivalent to or better than National Trade Certificate in Carpentry Level 4.
It also means that we can offer our clients the HALO 10-year residential guarantee.
At RHM Construction, we care about the environment. Therefore we are constantly thinking about ways to reduce or re-use our building waste. We will always make our clients aware if there is an environmentally friendly alternative product that can be used for their job.
Health and safety
RHM Construction recognises the importance of health and safety in the work place. We make sure all sub-trades are aware of our health and safety practices. For example, required PPE gear must be worn on site at all times. In addition, we always have a health and safety manual and first aid kit on site.
Furthermore, as a member of the New Zealand Certified Builders Association, we get updates to any changes in regards to health and safety in the building industry.